Graceful a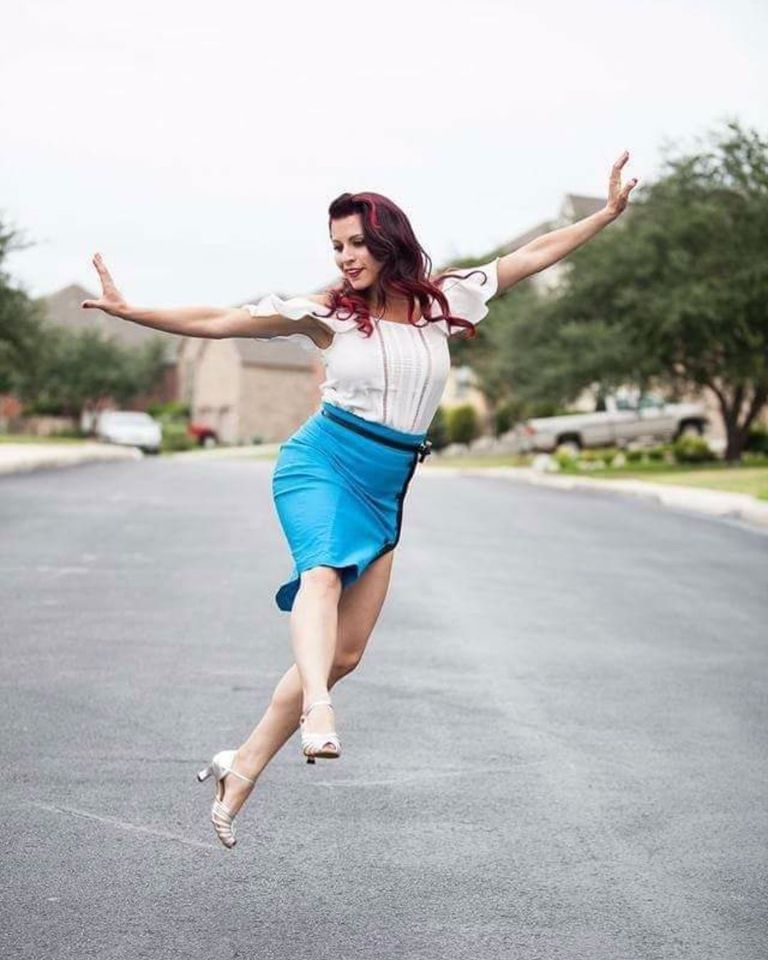 nd fiery. Feminine yet dynamic. Known for her swivels and fancy footwork. Teni Lopez-Cardenas is an accomplished competitor, teacher, judge, and performer, and has the pleasure of working with many well-known leads and teams.
In the classroom, Teni maintains a fun and accessible attitude while focusing on the importance of connection, body awareness, and technique. Her passion for the dance shines through in her teaching, and she strives to instill a sense of playfulness while encouraging her students to develop their own personal style.
Teni is happiest when dancing her heart out, both socially and in competitions and performances. On the competition circuit, Teni is one of the few unpartnered follows who consistently places in top Lindy Hop and Balboa divisions at many prestigious events. She's also really into Krav Maga.
We are excited to have her teaching with Jacob for Bal Moment 2022!
Photo credit: Stephanie Smith
~~~
Gracieuse et fougueuse. Féminine et dynamique. Connue pour ses swivels et son jeu de pieds sophistiqué. Teni Lopez-Cardenas est une compétitrice, une enseignante, une juge et une interprète accomplie. De plus, elle a le plaisir de travailler avec de nombreux Leaders professionnels et équipes connues.
En classe, Teni entretient une attitude plaisante et accessible tout en mettant l'accent sur l'importance de la connexion, de la conscience corporelle et de la technique. Sa passion pour la danse transparaît dans son enseignement et elle s'efforce d'établir un sens du jeu tout en encourageant ses élèves à développer leur propre style personnel.
Teni est des plus heureuses lorsqu'elle danse de tout son cœur, autant socialement que lors de compétitions ou de performances Sur le circuit des compétitions, Teni est l'une des rares interprètes sans partenaire à se classer régulièrement dans les meilleures divisions de Lindy Hop et de Balboa lors de nombreux événements prestigieux. Elle est également passionnée de Krav Maga.
Nous sommes heureux.ses de l'avoir avec nous pour enseigner avec Jacob au Bal Moment 2022 !