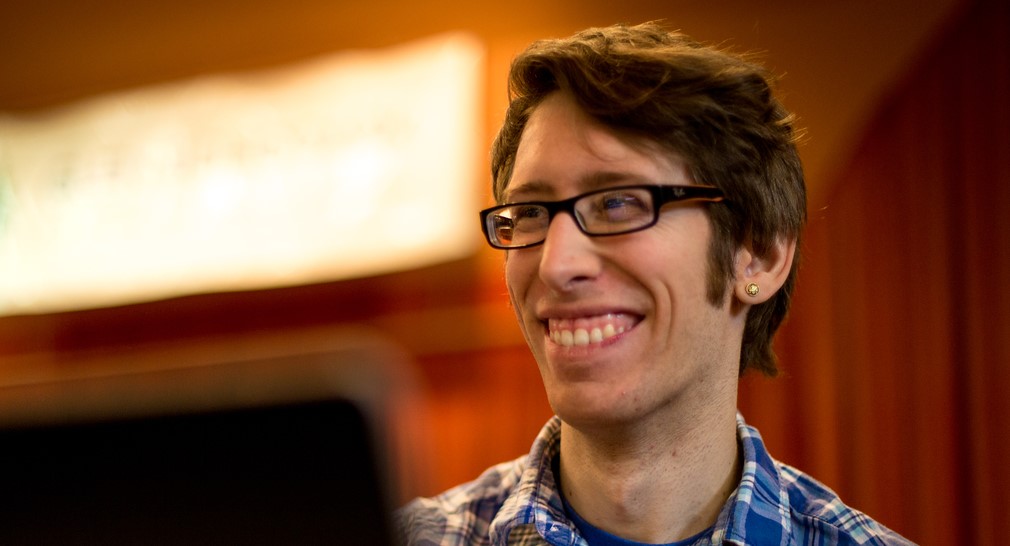 Dan is a veteran DJ with a lifelong musical obsession. He DJs because he loves sharing music, inspiring dancers, and shaping a dance night. He's spun for events across 4 continents, regularly playing everything from international events to local dances. He's also worked as the Head DJ for events such as BluesSHOUT! and The Balboa/Blues Experiment. Dan is constantly challenging himself to bring new material, and works hard to offer a variety of music that stays true to the roots of the dance. He loves all styles of music and his sets tend more toward traditional Jazz and Blues, but he can bring the party if the dance calls for it.
Dan is immersed in the music and the movement. He constantly travels to continue learning, happily sharing his ideas along the way.In his teaching, Dan's enthusiastic approach brings a focus on innovation, connection, and attention to your partner. Dan is also a veteran DJ, spinning for events across the continent and locally on a weekly basis, and has dabbled in organizing for events and local dances. In the end, Dan is most excited to push his dancing and to see his students break through their boundaries.
~~~
Dan est un DJ vétéran avec une obsession musicale depuis toujours. Il est DJ parce qu'il aime partager la musique, inspirer les danseurs et façonner une soirée de danse. Il a travaillé pour des événements sur les 4 continents dans des événements de toutes tailles, des internationaux aux danses locales. Il a également travaillé comme DJ principal pour des événements tels que BluesSHOUT! et le Balboa/Blues Experiment. Dan se met constamment au défi d'apporter du nouveau matériel et travaille dur pour offrir une variété de musique qui reste fidèle aux racines de la danse. Il aime tous les styles de musique et ses sets tendent plus vers le Jazz et le Blues traditionnels, mais il peut facilement initier le party si la danse l'exige.
Dan est en constente immersion dans la musique et le mouvement. Il voyage constamment pour continuer à apprendre, partageant avec joie ses idées sur son chemin. Dans son enseignement, l'approche enthousiaste de Dan met l'accent sur l'innovation, la connexion et l'attention portée à votre partenaire.Dan est également un DJ vétéran, jouant sa musique pour des événements à travers le continent et localement sur une base hebdomadaire, et a aussi parfois été impliqué dans l'organisation d'événements et de danses locales. En fin de compte, Dan est très heureux de pousser sa danse et de voir ses élèves pousser leurs limites.