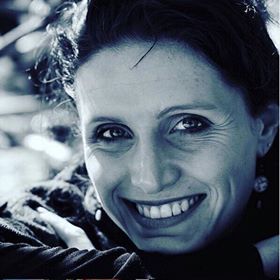 Flore started out as an athlete at a very young age and competed nationally gymnastics competitions from 6 years old until she was 14. Her p
assion for dancing grew and she trained in Jazz, Rock'n Roll, Salsa as well as Fitness to become a professional dancer. She successfully obtained her Fitness degree in 2006.
She moved to Paris when she was 18 years old to be trained in some of the most prestigious national schools in Jazz and Social Dancing which led her to specialize in social dancing and obtain the 'Teacher's diploma' in Ballroom, International Latin, Rock'n roll and Salsa.
In 2007, she joined the 'Feeling Dance Show', one of the most prestigious ballroom/latin companies in Paris. They produced themselves on most big stages and concert halls in France. In the meantime she started training and touring in Europe with William and Maeva, three times world champions in boogie-woogie and her new dance partner Nicolas Deniau (one
of the top 10 Boogie-Woogie dancers in the world at this time).
Willing to take it a step further, she started competing in Dance Sport as in international competitor with Philippe in 2009.
Her national breakthrough was the victory of a major French Dance TV Show with her Boogie partner Yann-Alrick Mortreuil which led to major international showcases and starring in different movies and music videos.
She is therefore a qualified teacher and dancer with 10 years of experience!