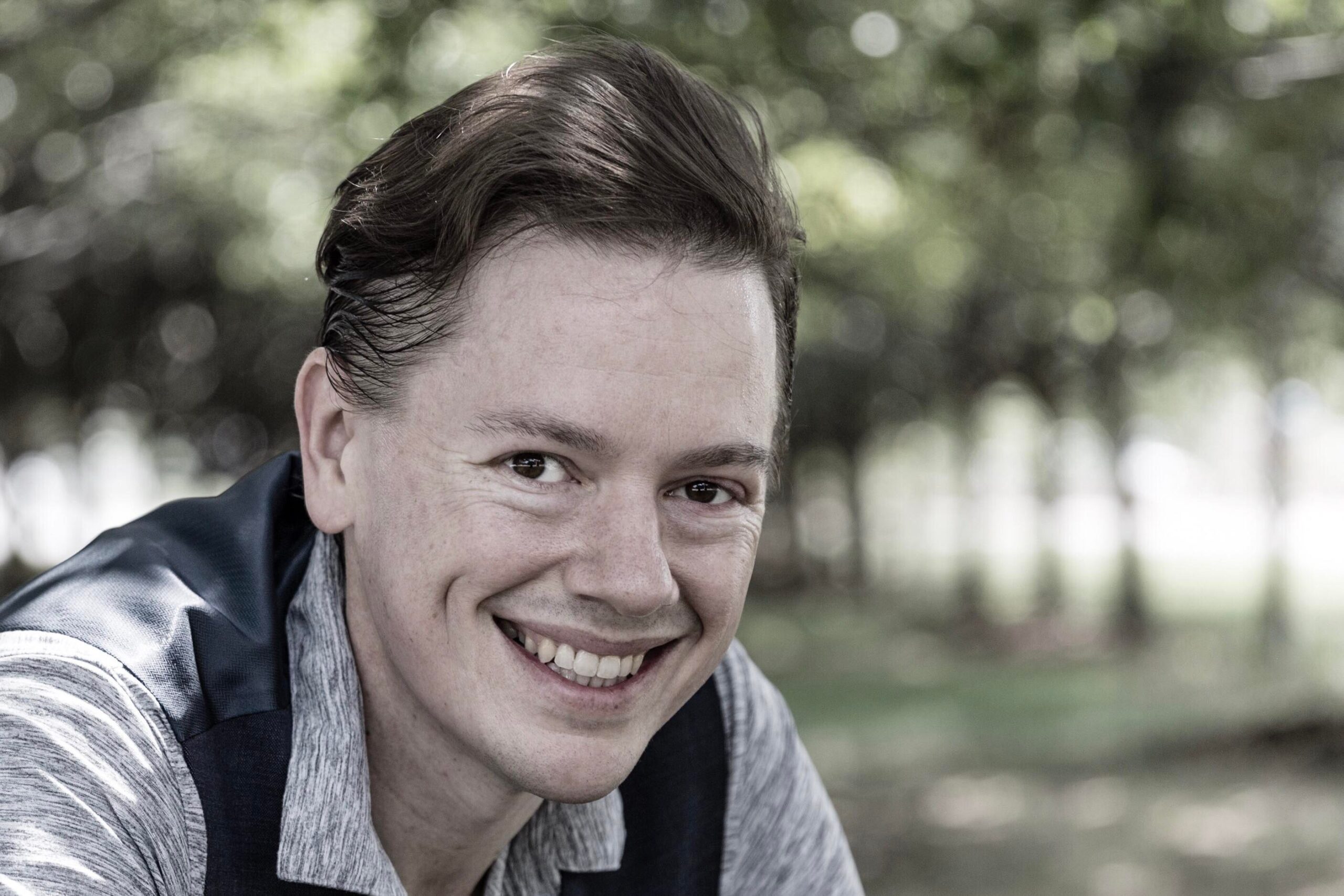 Jacob started swing dancing in 2003 and has been hooked ever since.
Jacob discovered his love of Balboa in 2005 and began traveling to various events and competitions not much later. His first love is social dancing but he also enjoys competing as a way to set goals and push himself. As a teacher he enjoys using a mix of humorous analogies and serious instruction to create a fun and exciting learning environment.
Jacob has been teaching at national and international events for the last 15 years. He has honed his ability to break down and analyze the dance to make complex and dynamic movement happen with ease and comfort. He is known for his intricate, yet traditionally based, Pure Bal, as well as his unique shapes and movement in Bal Swing. He is also known for his continuous flow and effortless way of floating across the dance floor, while maintaining a highly rhythmic feel.
Jacob's primary goal in all his partnerships has been to connect in a way that works for both him and his partner to find what they can create together. This has resulted in numerous placements and wins at all levels of competition, but more importantly, having ever-evolving social dances.
We are excited to have him teaching with Irina for Bal Moment 2023!
~~~
Jacob a commencé à danser le swing en 2003 et est devenu accro depuis.
Il a découvert son amour pour le Balboa en 2005 et a rapidement commencé à voyager pour participer à différents événements et compétitions. Sa passion première est la danse sociale, mais il aime aussi la compétition pour se fixer des objectifs et se dépasser. En tant qu'enseignant, il utilise un mélange d'analogies humoristiques et d'instructions sérieuses pour créer un environnement d'apprentissage amusant et excitant.
Depuis 15 ans, Jacob enseigne lors d'événements nationaux et internationaux. Il a perfectionné sa capacité à analyser et décomposer la danse pour rendre les mouvements complexes et dynamiques faciles et confortables. Il est réputé pour son style Pure Bal élaboré et ancré dans la tradition, ainsi que pour ses formes et mouvements uniques en Bal Swing. On le connaît également pour sa fluidité constante et sa façon aisée de flotter sur la piste de danse, tout en maintenant un rythme hautement musical.
L'objectif principal de Jacob dans tous ses partenariats a toujours été de se connecter d'une manière qui fonctionne aussi bien pour lui que pour ses partenaires, afin de découvrir ensemble ce qu'ils peuvent créer. Cela s'est traduit par de nombreuses récompenses et victoires à tous les niveaux de compétition, mais surtout, par des danses sociales en constante évolution.
Nous sommes heureux.ses de l'avoir avec nous pour enseigner avec Irina au Bal Moment 2023 !